While looking for cute smilies to put on one of my blogs, I suddenly stumbled to one of my old diaryland blogs. Thus made me curious why the image went missing that I put there.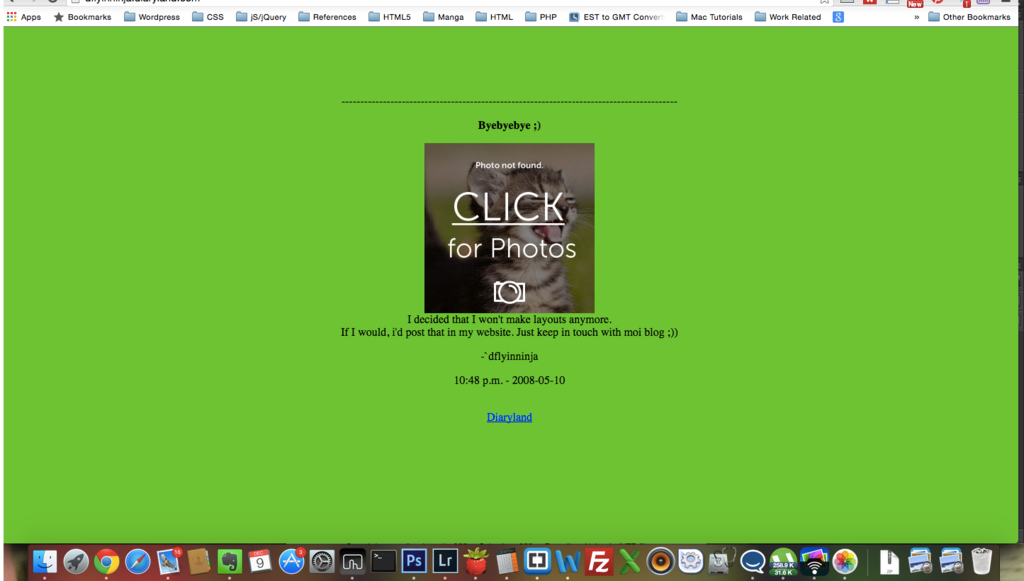 In doing so, I found out it was something from my old Photobucket account! Wow, brings so much memories when I was all wild and crazy with creating a template for this blog (as it was my only blog back then and, I guess, I was more inspired and focused). There were tons of pixel/animated gifs as well.
I wish I had saved where I got them though but I guess I can state I forgot their main sources in case I do want to re-use them.
Back in the day, anything cute and animated would capture my eye, I would download and save instantly thinking, "hey, this is cute! I want it on my blog layout!!"
Fun days and carefree days ^_^